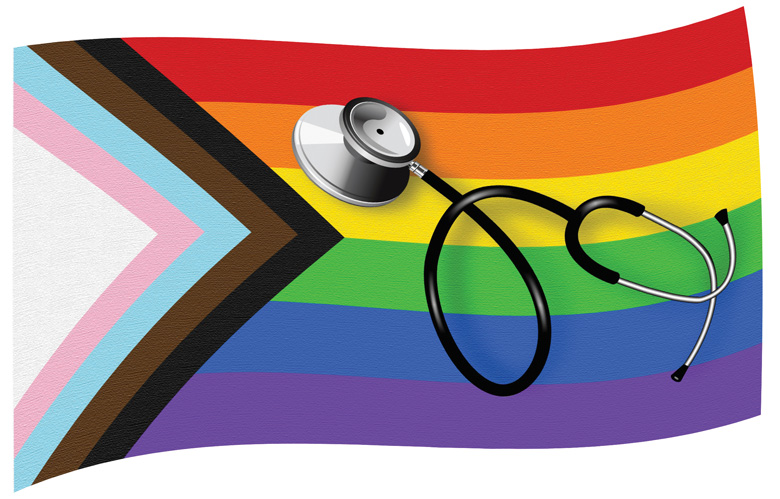 It's here! The LGBTQ+ Health Needs Assessment Survey went live on June 1! It has the potential to be a landmark study.
We are depending on you and all the partners to promote the survey and ensure your constituents of the survey's value, efficacy and anonymity. Success depends on your support.
To help make it easy for you, we've created this Communication Toolkit with many elements to help promote the survey in a consistently branded and messaged way. Feel free to adapt materials as noted below.
Communication Toolkit
Any elements that are hyperlinked (shown in color and underlined), simply place your cursor over the copy, right click on it, and then select 'download linked file'. The file will go to your downloads folder, and you can then use the file in your efforts.
Survey - Links to the main survey webpage, which includes information about this effort, a link to the survey, FAQs and links to a PDF of the flyers. The page is available in English and Spanish. QR codes that lead to each of these pages are also available for your use.

Press Release Templates - see area within the release where you can insert the date, your organization's name, quote, etc.

Email Announcements - messaging for you to send out via email

Flyer Templates - PDFs to use as handouts, for posting or attaching to emails, or, save as JPGs to embed in an email with hyperlink to the survey webpage

Customizable flyers:
Non-Customizable flyers/image files:
Videos - Five videos have been created and we welcome you to use them in your communication efforts.

All of the videos can be found here and can be embedded on your website, placed into newsletters and/or shared on your social channels via this link

If you prefer to download the videos and feature them natively, use the files below:

Social Media Copy - We've created social media copy to incorporate into your communication efforts. Please feel free to either use exactly as is or modify as you see fit. This copy can simply serve as a jumping off point for you to craft posts that will speak directly to your respective social media audiences.

Schedule - recommendations on when to follow-up and post reminders to encourage participation
If you have any questions or difficulty with any of the tools in this toolkit, please send an email to Barbarajo.Howard@stonybrookmedicine.edu and Jennifer.Jamilkowski@stonybrookmedicine.edu and in the subject note: LGBTQ+ toolkit question.
Thank you!